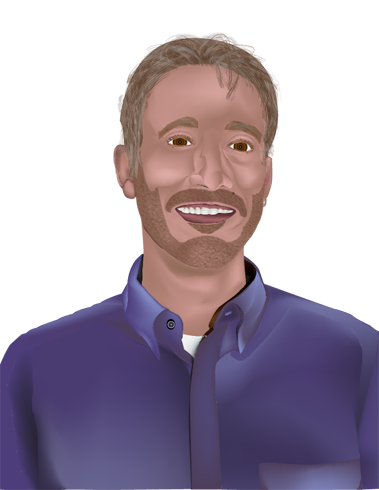 Born in Colorado, I grew up in the rural mountains of the upper Yampa Valley. My family lived on a cattle ranch and our home was a small log cabin tucked away amongst a grove of cottonwood trees. The spanning vistas and the beauty of nature that was all around me are deeply engrained in how I see the world.
However, for me, growing up in such a place was not without its hardships. In the 1970's the Yampa Valley was very isolated for the outside world and the ranch even more so. Being an artist was my escape from that world and allowed me to create new worlds in which to explore.

This closed world in which I lived was what gave rise to my creativity but it also created many internal struggles within me. Working on creative projects was my escape from brutalities of everyday life and gave rise to learning many types of art. My grandmother taught me how to draw and later how to write stories as well as poems. There was not much opportunity to have my work showcased but I took advantage of every chance I got. As I grew older, I came to realize that I could not maintain living life in the Yampa Valley so I moved to Denver seeking a new adventures and a new life.

Over the next several years I pursued many facets of art, from drawing, painting, photography, wood/plaster carving, ceramics, writing, home construction/restoration, and in more recent years computer driven arts such as digital illustration and animation.

I came to a crossroads in my life and I realized I needed a new adventure. Not knowing what was ahead, I moved to New Orleans. This was a place that I could immerse myself in the artistic culture. I enrolled at Tulane University to further expand my artistic abilities. After I graduate Tulane, I plan to make a career in the animation and illustration field but still maintaining my other artistic passions. Though I am a published poet, photographer, illustrator, and have been in several art shows, I am always trying to challenge myself in new ways and to refine my work.